Welsh Springer Spaniel...
Tack alla för ert intresse
för Chester. Han har nu boat in sig i sin nya familj
och jag önskar dem allt gott!
My Canadian import Belcanto Flying Canuck " Chester"
Photos at 8 wks | 12 months
Chester precis fyllda 2 år söker nu en egen familj då han har höftledsstatus B/C.
Avtal kan diskuteras.
(2017-06-12)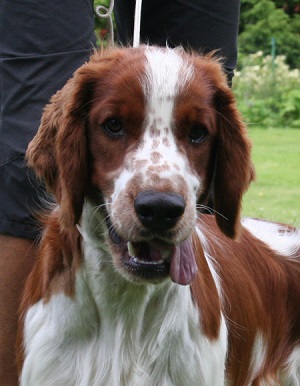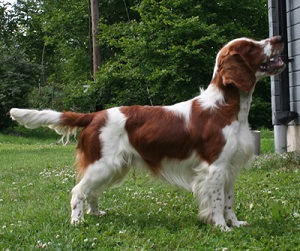 ---

Alla valpar ur kullarna 1 resp 2 har nu flyttat hemifrån utom Reedbank Chanel som stannar hemma. Vi önskar alla lycka till och hoppas vi ses till valpträffen under hösten!

KULL 2
New Arrival 2nd time around! So fortunate! Febr. 20th Reedbank Queen of Diamonds " Amy" gave birth to 5 boys and 3 girls. Proud father SU(U)CH Dons´s Public Relations " PR".
The puppies will be ready to move from April 17th.
Click for 1 v | 2 v | 3 v | 4 v | 5v | 6v | 8v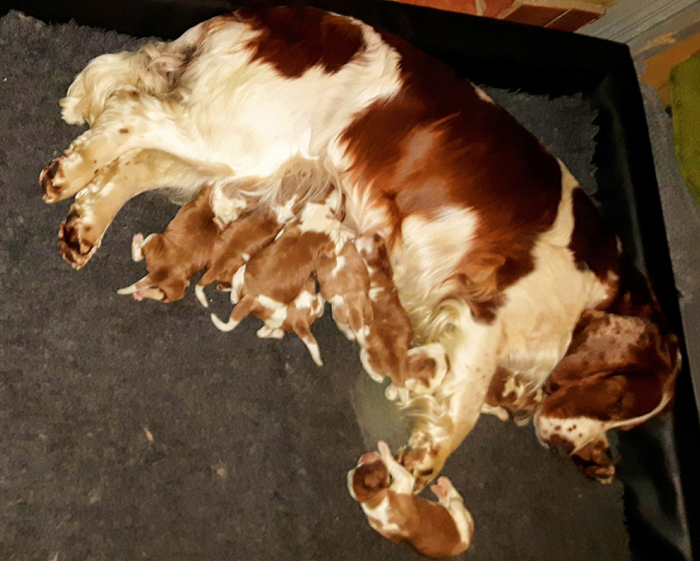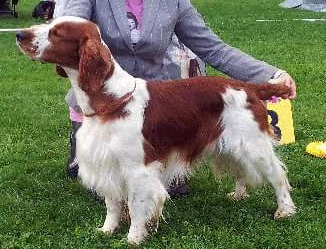 PR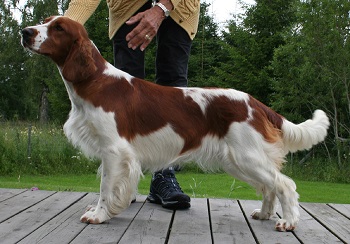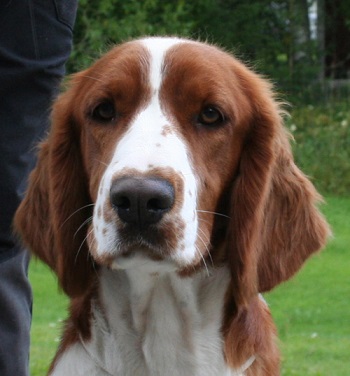 Amy

---
Kull 1


New Arrival! 2 male puppies and 5 bitches! They will be ready to leave home mid Mars!
New photos will be published every week so that you can follow how they develop! Welcome!
Click here 1 week ♥ 2 wks | 3wks | 4wks | 5wks | 6wks | 7 wks | 7,5 wks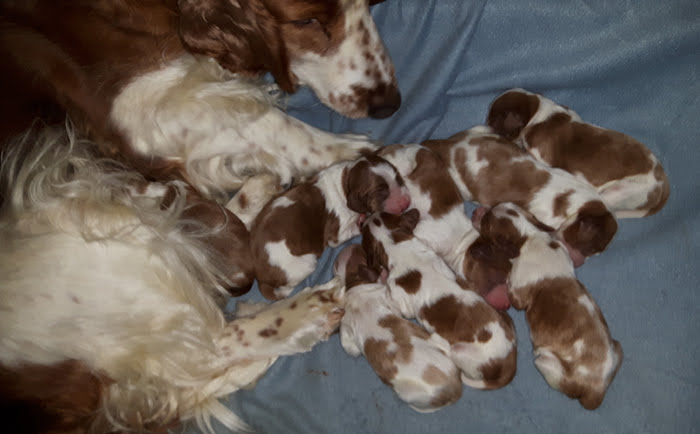 Born Jan. 14th here 24 hours.
Vi väntar valpar mitten av januari 2017! | We are expecting puppies mid January 2017!
Det blir Reedbank Easter Twice as Happy aka Tessies första kull. Vi har därför valt
Geltman´s Grand Casanova
aka Svante som pappa. En erkänt duktig, trevlig och mkt god nedärvare.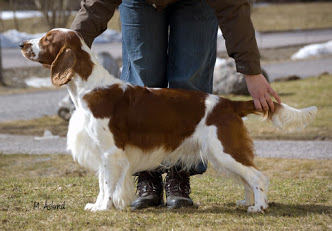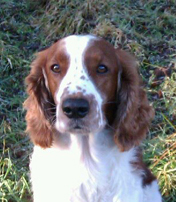 Svante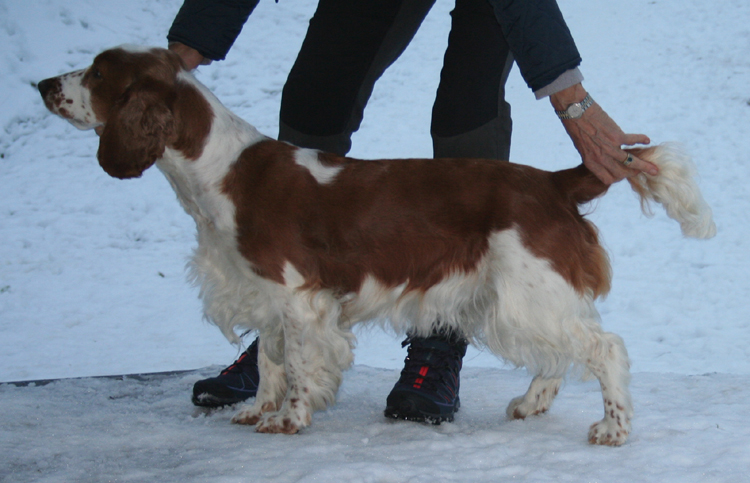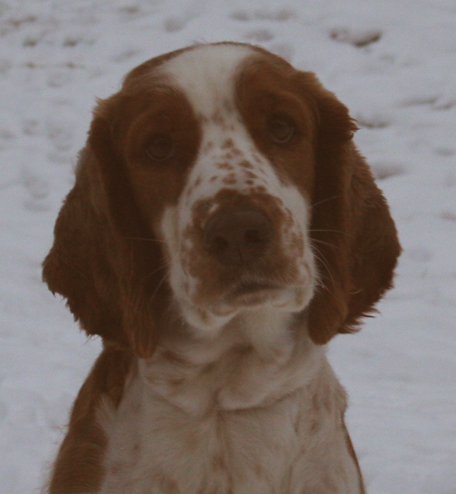 Tessie
---

Reedbank Rare Blend "Ruby" har fått valpar med SE U(U)CH Don´s Daylight "Hoffa".
Det blev 3 hanar och en tik! Alla valpar har nu flyttat till sina nya hem och vi önskar dem all lycka!

Click for more photos | newborn | 1 week | 2 wks | 3 wks | 4 wks | 5wks
| 6wks | 7wks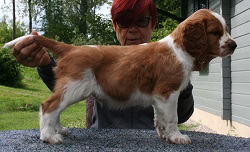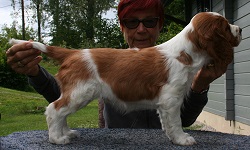 Reedbank Rare Fruit "Kiwi" stannar Reedbank Rare Flower "Scilla" delägs med familjen Pettersson
---
Ruby has spotted the Canadian Geese in the waters and waits for my signal to go. Have you? |20160410|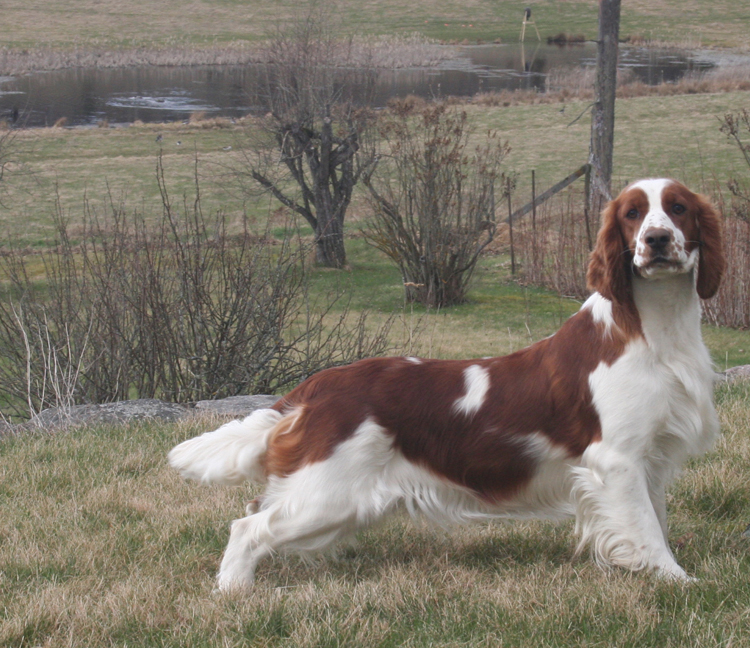 ---
C
ongratulations to kennel Nyliram who has shown Taimere´s Twister Around Nyliram to Best WSS Puppy 2015 in the UK. All in all he gained 7 BP and 1 BIS Puppy. His sister Taimere´s Two Step
has also been very successful showed by kennel Taimere.
To the right you can see their mother Reedbank Salvia when they were baby puppies.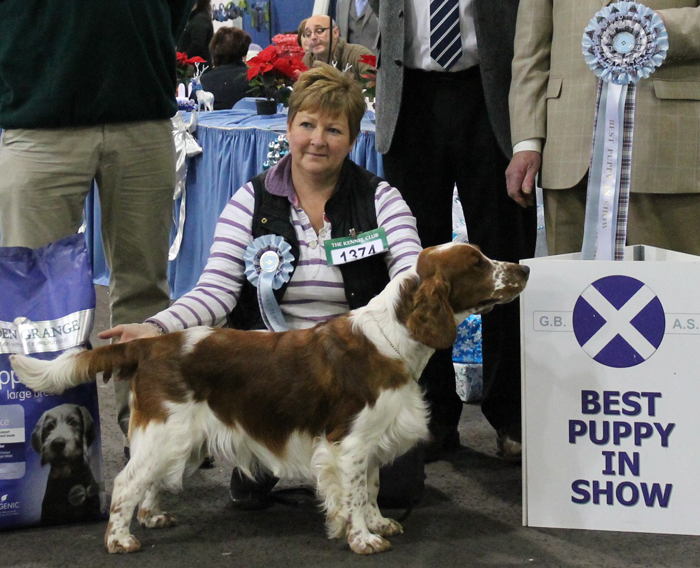 ---

2015 års WSSK Club Show


BIS Unghund Reedbank Rare Blend 17 months ♥ BIS Veteran Reedbank Happy Hip Hop 11,5 years

.
Nu har fina gamla Happy somnat in 12 år gammal. Hon lämnar ett stort tomrum och spelade i en alldeles egen liga!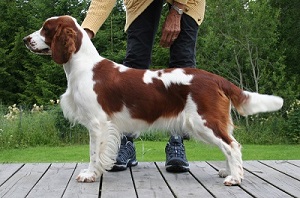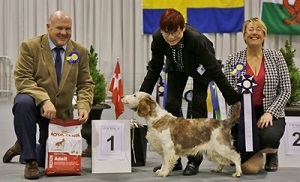 ---
Grattis | congratulations to Reedbank Premium Blend "Copper", vars insatser ledde till 5 skjutna älgar

till

glädje för husse" | who´s efficient work led to the shooting of 5 mooses and a proud owner Åke Wall! They were both quite exhausted ! (2015-11-07)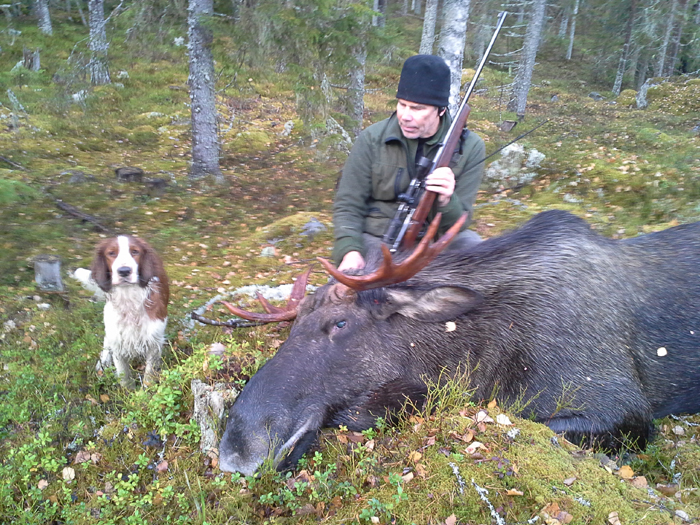 ---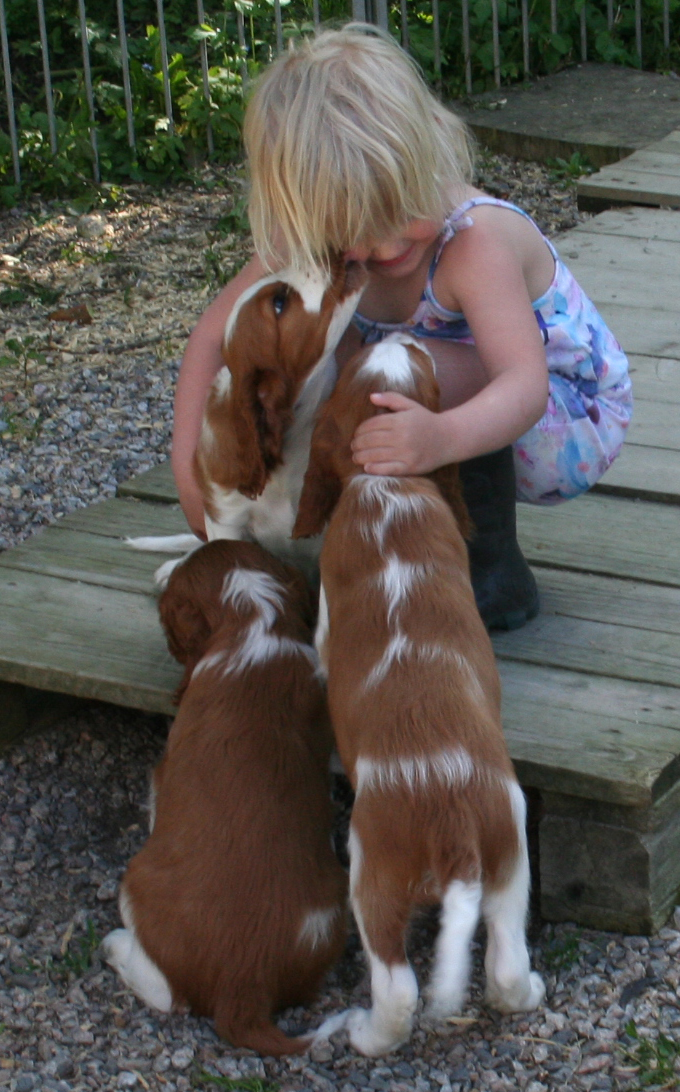 ---
Karin Haggård | Bredsjö, Lindsta 39 | SE-74497 Järlåsa
karin@reedbank.se | +46 (0)18 391939 | +46 (0)70 5355431
© Reedbank 2013 | 2014 | 2015 | 2016 |2017