Welsh Springer Spaniel...
♥
Reedbank Rare Blend " Ruby" är parad med/is mated to Geltman´s Garden Festival " Bob"

♥

More info

---

Reedbank Queen of Diamonds "Amy" fick 5 hanar/males och 3 tikar/bitches med Reedbank Premium Blend "Copper" den 12 april. Det betyder att valparna
kan
börja flytta hemifrån fr o m 7 juni.
Puppies 6 hrs! ♥ Click 1 week ♥ 2 wks ♥ 3 wks ♥ 4wks ♥ 5 wks ♥ 6wks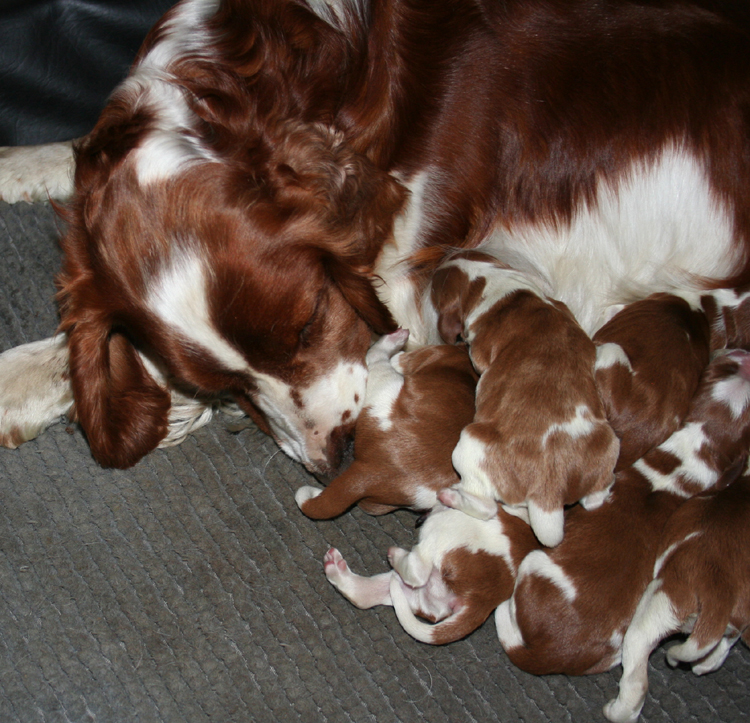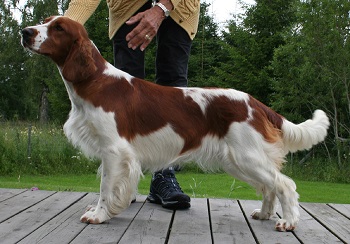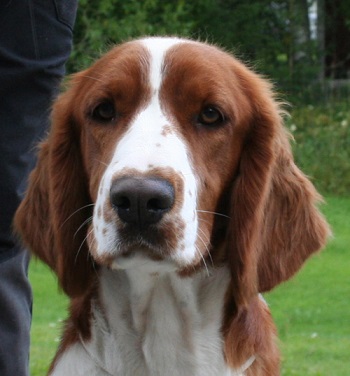 Amy (

här 1 år)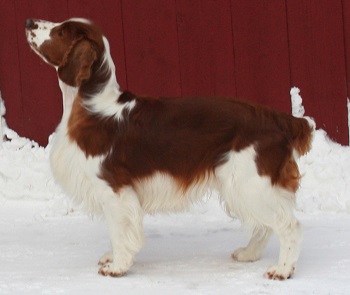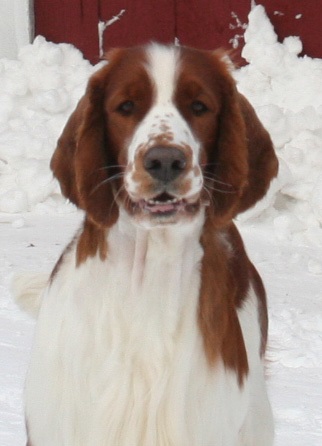 Copper

---
Welcome Inma´s Final Destination "George" 15 wks. Thank you Ine for this very promising boy!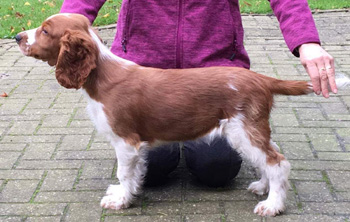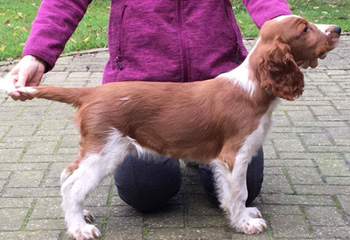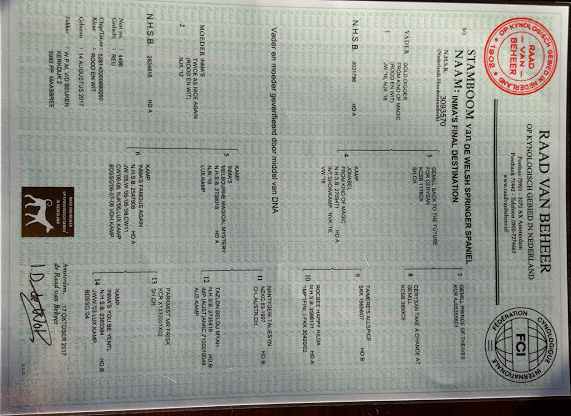 ---
Varmt tack till er alla som så aktivt deltog i valpträffen 8 okt trots det ihållande regnet.
Det var valpar ur årets två kullar, 10 till antalet och ca 7-8 mån gamla. Här några ur Tessiekullen.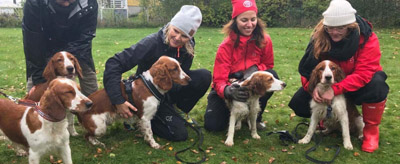 ---
Congratulations to Reedbank Salvia´s son Taimere´s Twister Around Nyliram "Lenny" and daughter Taimere´s Two Step " Tango" who gained their
British SH CH titles
.

Lenny was also crowned Top WSS in the UK 2017
Thank you ever so much Jane Graham and Lesley Tain!
At the right you can see Salsa with Lenny and Tango as newborn babies.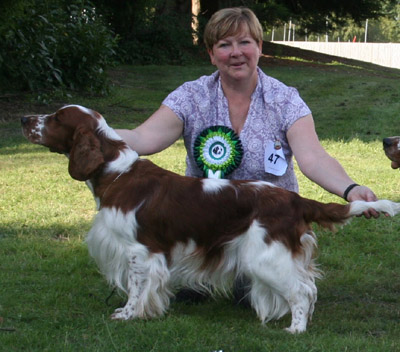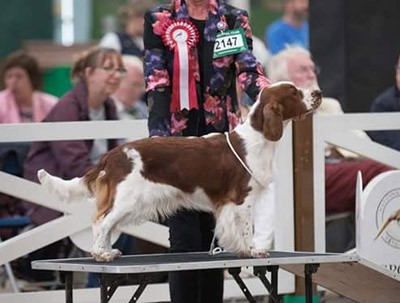 ---
Congratulations to Denis Saumure, Belcanto kennel, who has made up Reedbank Midsummer Fawn ( Taimere`s Allspice - Reedbank Csardas) and Reedbank Strategic Blend ( Twinkle So What - Inma´s Never Say Never Again) to
Canadian Champions.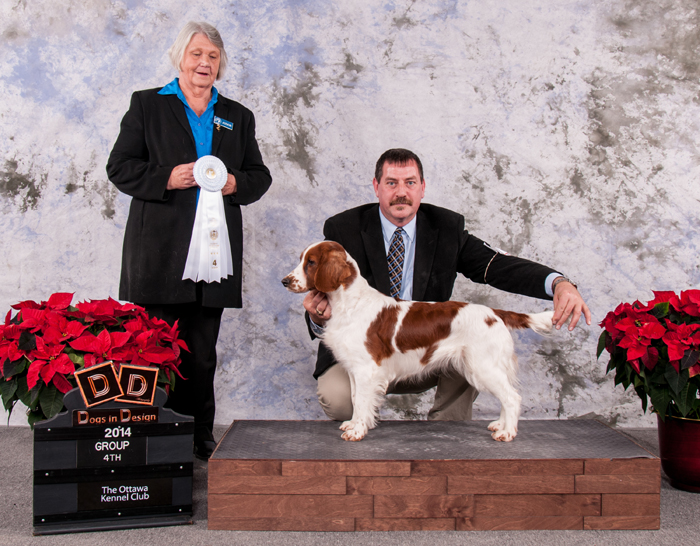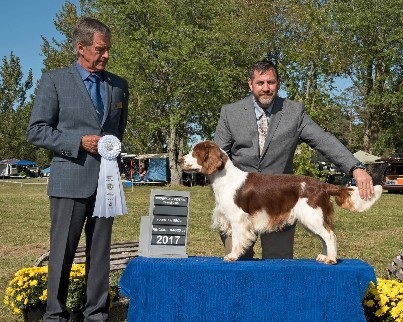 ---
Tack alla för ert intresse
för Chester. Han har nu boat in sig i sin nya familj

och jag önskar dem allt gott!
My Canadian import Belcanto Flying Canuck " Chester"
Photos at 8 wks | 12 months
Chester precis fyllda 2 år söker nu en egen familj då han har höftledsstatus B/C.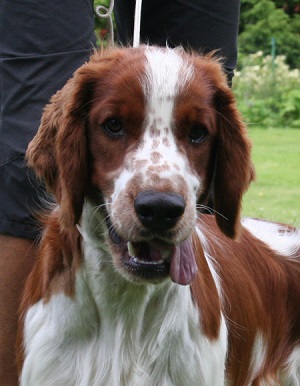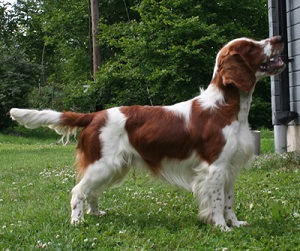 ---
Alla valpar ur kullarna 1 resp 2 har nu flyttat hemifrån och vi önskar dem lycka till
och hoppas vi ses till valpträffen under hösten!
KULL 2
New Arrival 2nd time around! So fortunate! Febr. 20th Reedbank Queen of Diamonds " Amy" gave birth to 5 boys and 3 girls. Proud father SU(U)CH Dons´s Public Relations " PR".
The puppies will be ready to move from April 17th.
Click for 1 v | 2 v | 3 v | 4 v | 5v | 6v | 8v
Kull 1
New Arrival! 2 male puppies and 5 bitches! They will be ready to leave home mid Mars!
New photos will be published every week so that you can follow how they develop! Welcome!
Click here 1 week ♥

2 wks

|

3wks

|

4wks

|

5wks

|

6wks

|

7 wks

| 7,5 wks
---
Reedbank Rare Blend "Ruby" har fått valpar med SE U(U)CH Don´s Daylight "Hoffa".
Det blev 3 hanar och en tik! Alla valpar har nu flyttat till sina nya hem och vi önskar dem all lycka!
Click for more photos
|
newborn
|
1 week
|
2 wks
|
3 wks
|
4 wks
|
5wks
|
6wks
|
7wks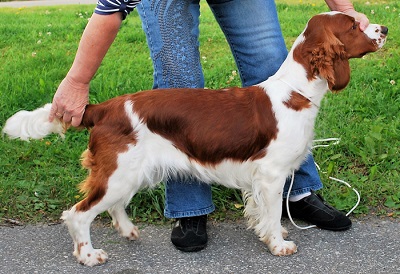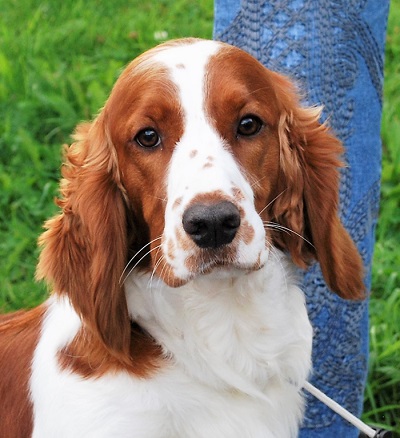 Reedbank Rare Flower "Scilla" HD: B/B; eyes u.a. samägs med familjen Pettersson
---
Reedbank Rare Blend " Ruby" has spotted the Canadian Geese in the waters and waits for my signal to go. Have you? |20160410|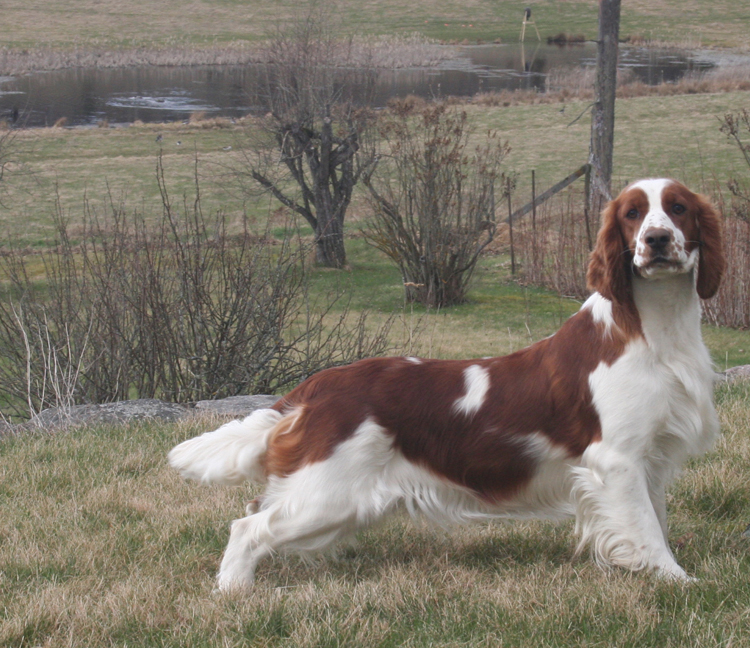 ---
Grattis | congratulations to Reedbank Premium Blend "Copper" , brother to Ruby above, vars insatser ledde till 11 skjutna älgar till glädje för husse" | who´s efficient work led to the shooting of 11 mooses! Proud owner Åke Wall!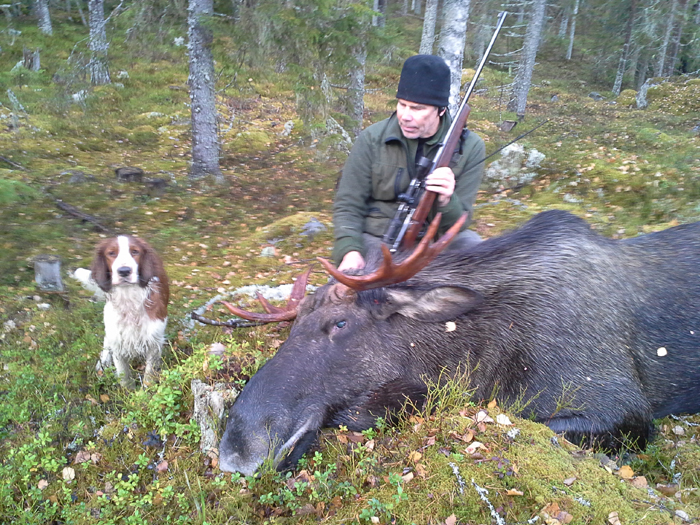 Copper is also an excellent companion at Duckshootings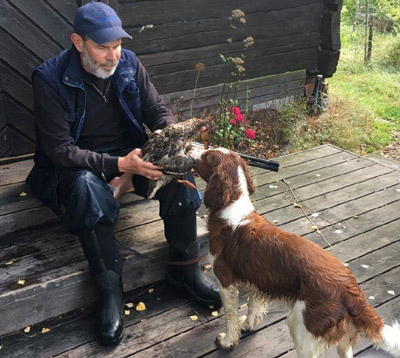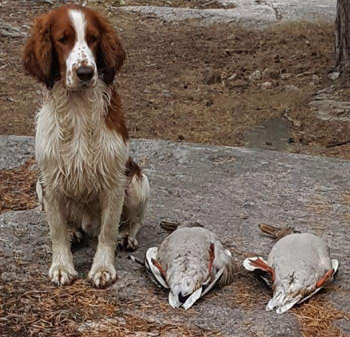 ---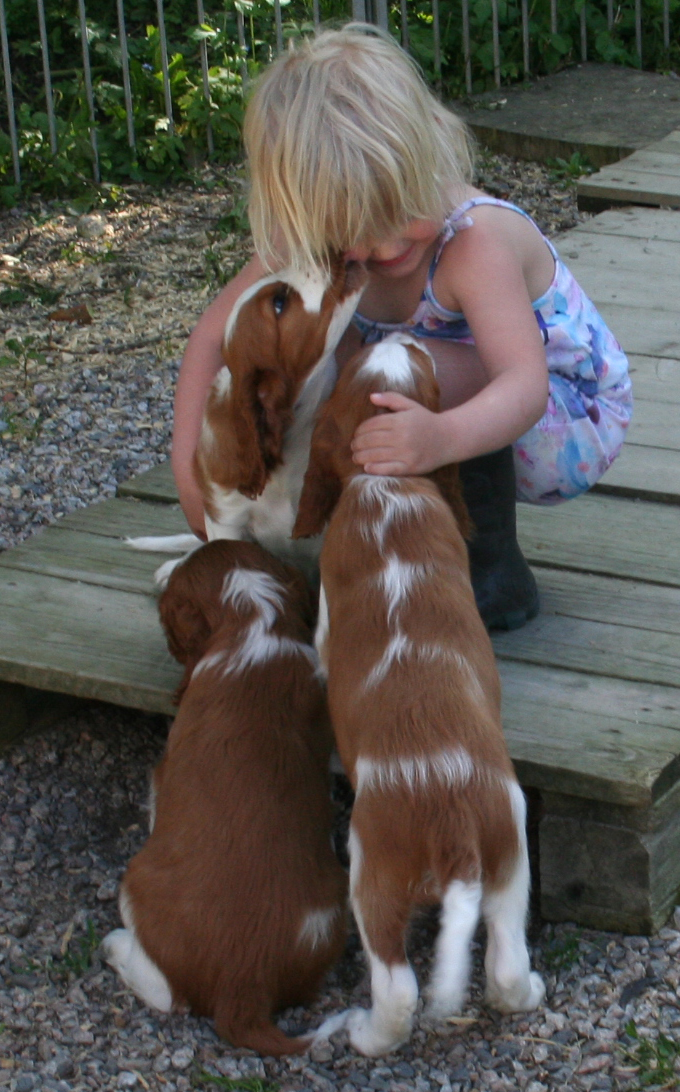 ---
Karin Haggård | Bredsjö, Lindsta 39 | SE-74497 Järlåsa
karin@reedbank.se | +46 (0)18 391939 | +46 (0)70 5355431
© Reedbank 2013 | 2014 | 2015 | 2016 |2017